Numerology & Law of Attraction Workshops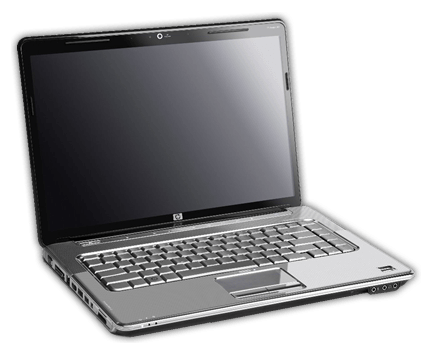 There are several workshops I teach throughout the year with new seminars and online classes to come. Please join my mail list (if you haven't already done so) to be informed of dates, locations, and times.
Numerology & The Law of Attraction Workshop
Date: TBA (12pm-5pm)
Cost: $99 NZD
Location: Ponsonby, Auckland
As a Certified Law of Attraction Practitioner and Numerologist of 27 years, I can show you how to use "Numerology & the Law of Attraction" to manifest your goals and dreams.
You have the ability to attract the things you want in your life, simply by utilizing specific Universal Laws and capitalizing on your numerology cycles. During this workshop, I'm going to show you how. So if there's anything you want to attract in your life whether it's love, romance, a better job, improved health, relationships, finances or career … this is the workshop for you!!!
Join me on this workshop to learn the following:
NUMEROLOGY
• Your Destiny, Life Purpose & Future Potential
• Life Path Number – Your life purpose
• Destiny Number – Your pre-chosen destiny
• Soul Number – Your soul's mission
• Birth Day Number – Your talents and abilities
• Personality Number – How other's perceive you
• Maturity Number – Your future potential
• Current Name Number – The vibration you're sending the world
• Personal Year Number – Your forecast for the year
• Personal Month Number – Your forecast for each month
LAW OF ATTRACTION
• The Universal Laws of Attraction & Manifestation
• The Manifestation Process
• Raising Your Vibration To Get "In The Zone" of Manifestation
• Visualisation
• Affirmations
• Vision Boards, Gratitude Diaries & Other Manifestation Tools
NUMEROLOGY & LAW OF ATTRACTION COMBINED
• How To Calculate Your Manifestation Cycles
• How To Capitalise on Your Manifestation Cycles
• How To Work In Alignment with Your Numbers For Manifestation
• Manifestation Tips For Your Numbers
Limited Spaces Available!!!
Email Me To Reserve Your Space
Numerology Workshop – Sydney
Date: 2018 – TBA (1pm-5pm)
Cost: TBA
If you'd like to learn everything there is to know about numerology so you can uncover the life blueprint for yourself and others and forecast upcoming cycles, join me in London on (TBA).
This is my Numerology Level 1 and Level 2 workshops combined.
I hope you can join me for action packed day of learning and fun!
Please read the 'Level 1' and 'Level 2' workshop descriptions below for details of our agenda.
Numerology Workshop – Level 1             5 ½ Hour Workshop
This is a 5 ½ hour interactive Powerpoint presentation numerology workshop where I will teach you everything there is to know about the following:
Life Path Number – The path you will walk in this life
Birth Day Number – Your talents and abilities
Destiny Number – Your pre-chosen destiny
Soul Number – Your soul's desire
Personality Number – How other's perceive you
Maturity Number – Your future potential
Current Name Number – The message you're sending the world
Karmic Numbers – Numbers with karmic lessons
Personal Year Number – Your forecast for the year
Personal Month Number – Your forecast for the month
Additional Points to Note – About Numerology
Numerology Workshop – Level 2            5 ½ Hour Workshop
This is a 5 ½ hour interactive Powerpoint presentation numerology workshop where I will teach you everything there is to know about the following:  
Major Life Cycles – The 3 major stages/cycles of your life
Pinnacles –  Your 4 areas of greatest potential
Challenges – Your 4 greatest life challenges
Recap: The Personal Year and Personal Month Numbers 
How To Forecast the Future – Blending everything together for greater accuracy
Karmic Lesson Numbers – Your karmic lessons in this life
House Numbers – The energy of a home
Street Numbers – The energy of a street
Wedding Day Numbers – Ideal days to marry
Business Name Numbers – Choosing the ideal business name
Changing a Name – Especially after marriage or divorce
Choosing a Name – How to choose the ideal name
Choosing a Baby Name – Do's and Don'ts
Recurring Numbers – The meaning behind recurring numbers
Additional Points to Note – About Numerology
Law of Attraction Workshop          3 Hour Workshop
This is a 3 hour interactive Powerpoint presentation Law of Attraction workshop where I will teach you everything there is to know about the Law of Attraction including the following:
How the Universe Works
The Power of Emotion
The 3 Step Process
Affirmations
Creative Visualisation
Creating a Gratitude Diary 
Creating a Vision Board
Creating a Life Script
How To Manifest Good Health, Love, Happiness, and Abundance
Manifestation Tools – Crystals, moon cycles, and numbers
Numerology and The Law of Attraction