Numerologist Michelle Buchanan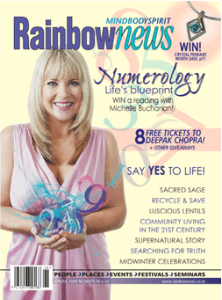 Hi, I'm Michelle Buchanan, an International Numerologist, Hay House Author, Certified Law of Attraction Practitioner and dedicated single mother of two. Thank you for visiting my website.
Numerology is my passion and I've studied it for 33 years. Even though I was introduced to astrology and metaphysics as a child, it was a numerology reading at the age of 21 that turned my life around. I was so amazed by the accuracy of my 'numbers' that it prompted me to begin a 33 year long journey to discover more. Now, thousands of readings later, the accuracy of numerology continues to amaze me.
Knowing that our thoughts and beliefs influence our lives, I combined my passion for numerology and metaphysics with quantum physics and the practical teachings of the Law of Attraction when I become a Certified Law of Attraction Practitioner back in 2008. Now I teach people how to align with their numerology blueprint and live in harmony with significant Universal Laws that govern this world, such as the Law of Attraction, to manifest a happier, healthier and more harmonious life.
After several years as a volunteer Youthline counsellor and 23 years in the corporate world as a Recruitment Consultant and Account Manager for companies such as EMI Music, Avis and Thomas Cook – in 2008 I decided to turn my passion for numerology into a career and I haven't looked back since. Between 2009 and 2013 I was the Numerologist and MindBodySpirit Columnist for Woman's Day magazine (NZ). I was also the Resident Numerologist for Television New Zealand's Good Morning between 2010 and 2013. In 2012, I hosted my own numerology radio show, Discover Your Destiny on Hay House Radio. My second book, Hay House Basics Numerology, was released in November 2015 followed by my first "Numerology Online Course" in May, 2016.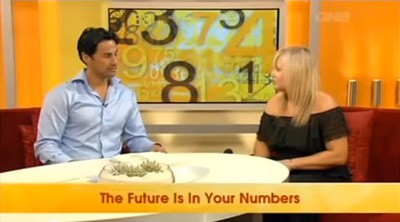 In Dec 2013, the biggest dream of my life came true! My very first book, The Numerology Guidebook and my very first deck of numerology oracle cards (Numerology Guidance Cards), were published worldwide by Hay House Publishing – the biggest MindBodySpirit publisher in the world. I am living proof that when you change your thoughts and follow your numerology blueprint, with faith, passion, determination and practical action, you can make your dreams come true.
Because numerology has had such a positive impact on my life, I'm driven to help others find happiness, too, by helping them to recognize the influence of their 'numbers'. I truly believe numerology is a fast-track way to healing and self-love through greater self-awareness and understanding. I feel is is one of the most valuable tools available today that can improve our quality of life. I feel very strongly about this because I know from personal experience that … Numerology provides self-understanding, self-understanding promotes self-acceptance, self-acceptance promotes self-love, and self-love creates a sense of contentment and inner peace. When you have unconditional love and acceptance of yourself you will have a happier and healthier life because it is Universal Law!